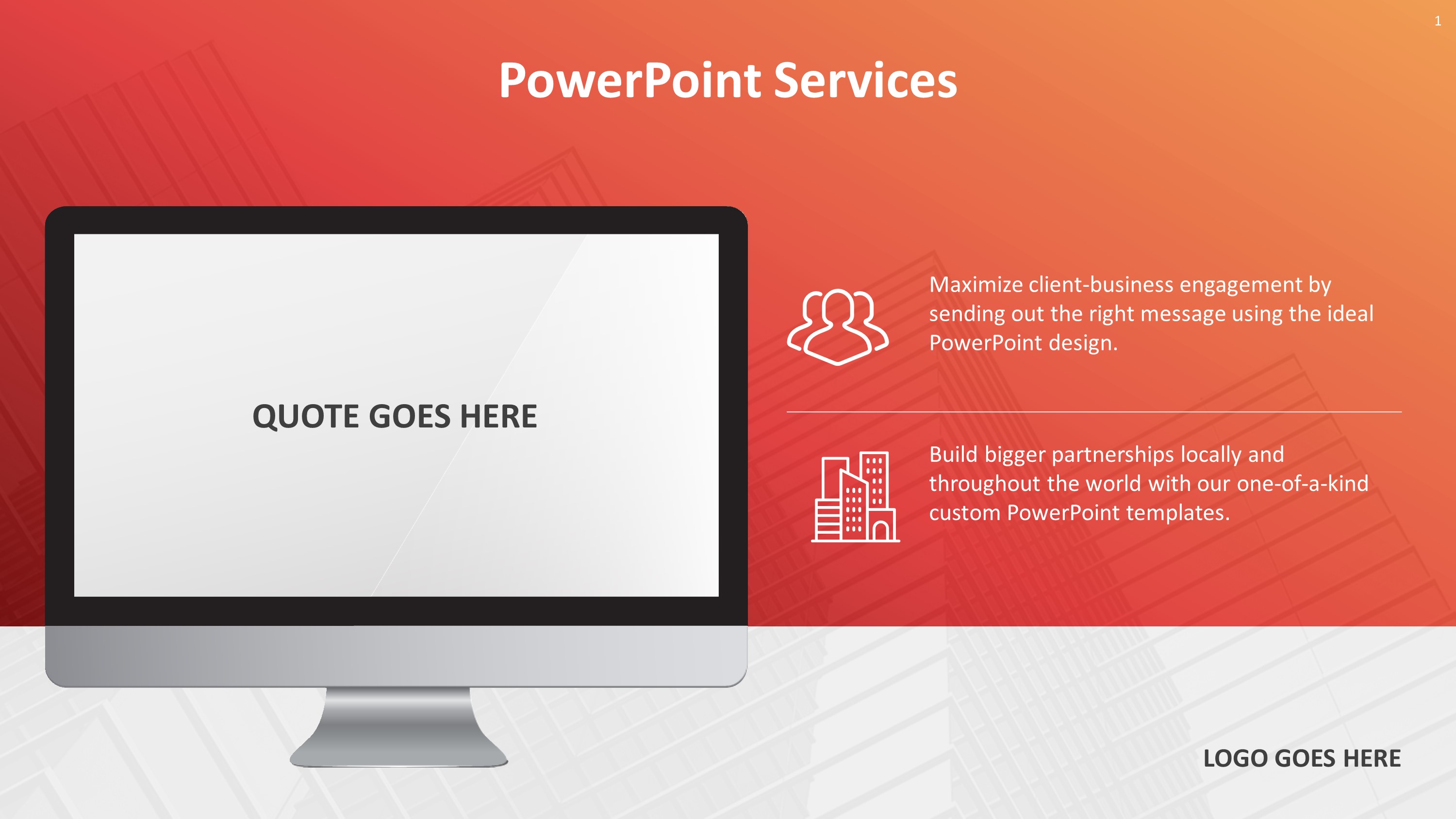 ---

4 SLIDES

Size: 16*9

Item ID: 2264


Fonts: Helvetica Light

Supported Versions:
PowerPoint2010, PowerPoint2013, PowerPoint 2016

PowerPoint Services
Maximize client business engagement by sending out the right message using the ideal PowerPoint design.
Build bigger partnerships locally and throughout the world with our one of a kind custom PowerPoint templates.
Who We Are
Premium PowerPoint Services
Our company provides customized presentation design services for business related industries.
Known and Trusted by Many
We work with clients from various industries offering services from our expert presentation designers.
Our Presentation Services
Clear and Concise
Time and Cost Efficient
Reaches Audiences
Maximizes Revenue
Exceptional Output from Our Slide Gurus
Our PowerPoint presentation designers have worked with clients from diverse industries making them the leaders in expert presentation design services. Take a look at our portfolio to know more about this.