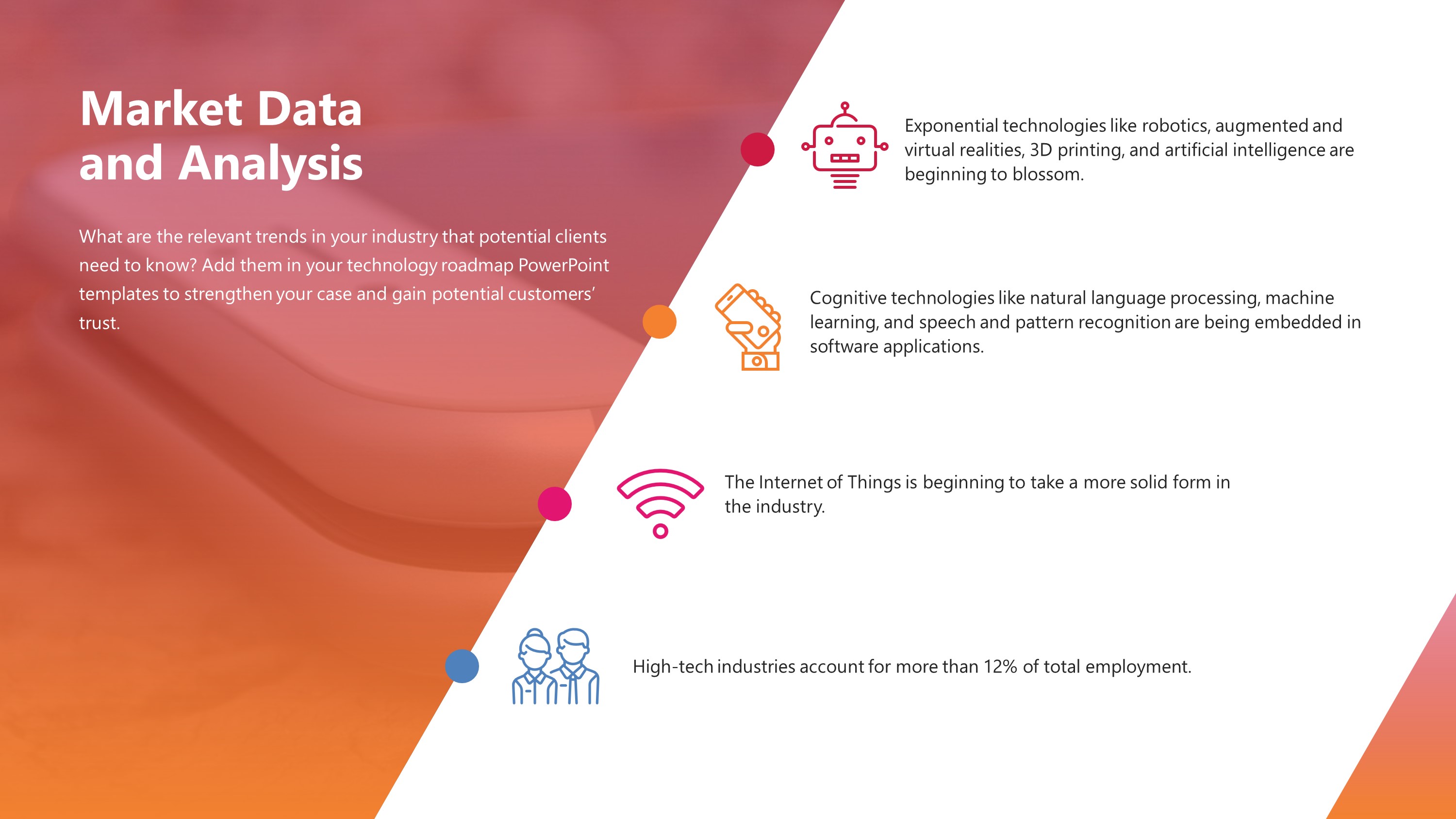 ---

2 SLIDES

Size: 16*9

Item ID: 27018


Fonts: Open Sans Calibri Arial Arial Black

Supported Versions:
PowerPoint2010, PowerPoint2013, PowerPoint 2016

Market Data and Analysis
What are the relevant trends in your industry that potential clients need to know? Add them in your technology roadmap PowerPoint templates to strengthen your case and gain potential customers trust.
Exponential technologies like robotics augmented and virtual realities. 3D printing and artificial intelligence are beginning to blossom. Cognitive technologies like natural language processing machine learning and speech and pattern recognition are being embedded in software applications. The Internet of Things is beginning to take a more solid form in the industry. High tech industries account for more than 12 of total employment.
EMAIL US sales@slidestore.com. Need design assistance? We can help OR VISIT http:\\slidestore.com design services. Fill out our free consultation form and we will reach out as soon as possible. Looking for custom design work? Shoot us an email and we will reach out as soon as possible?