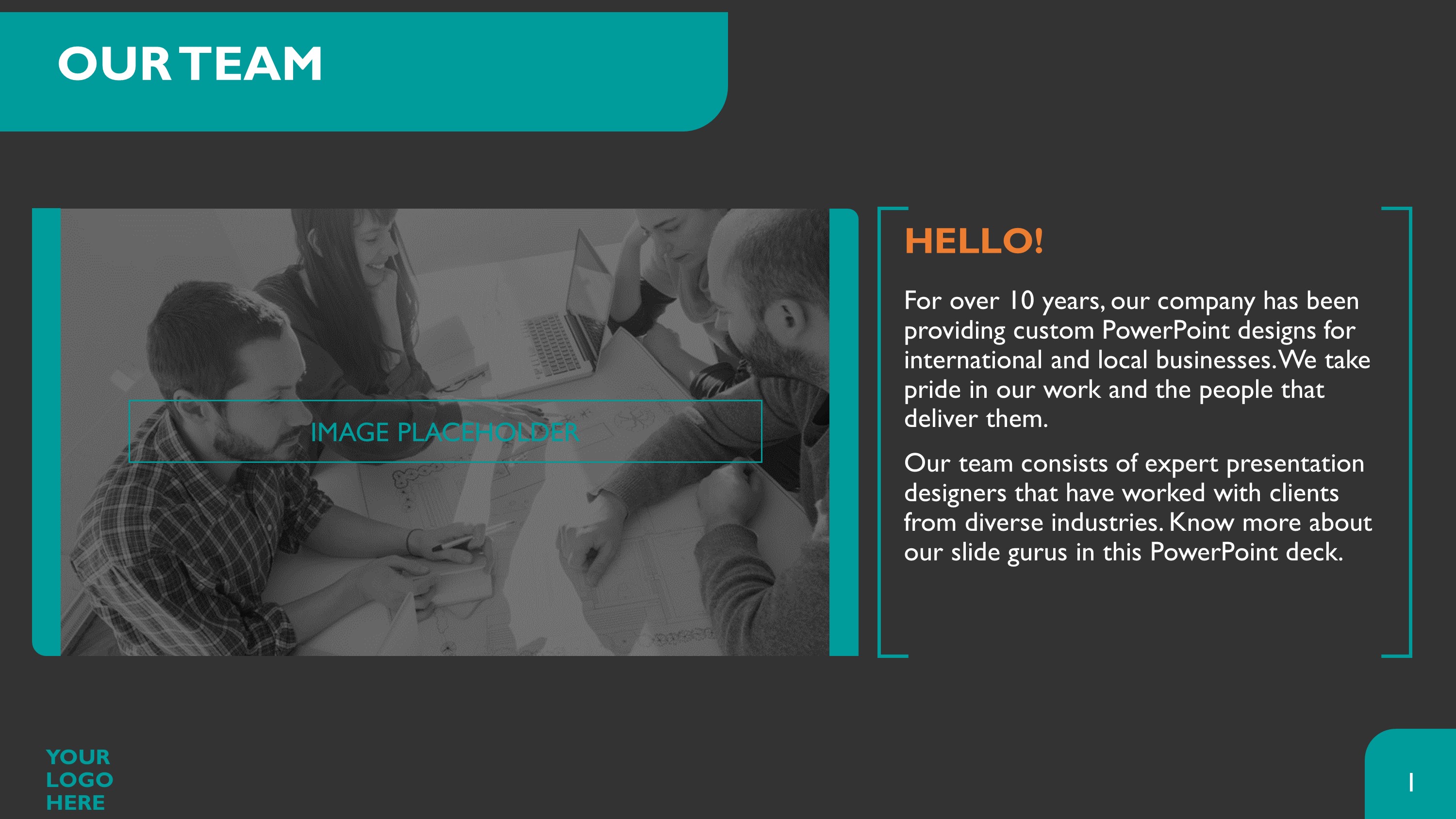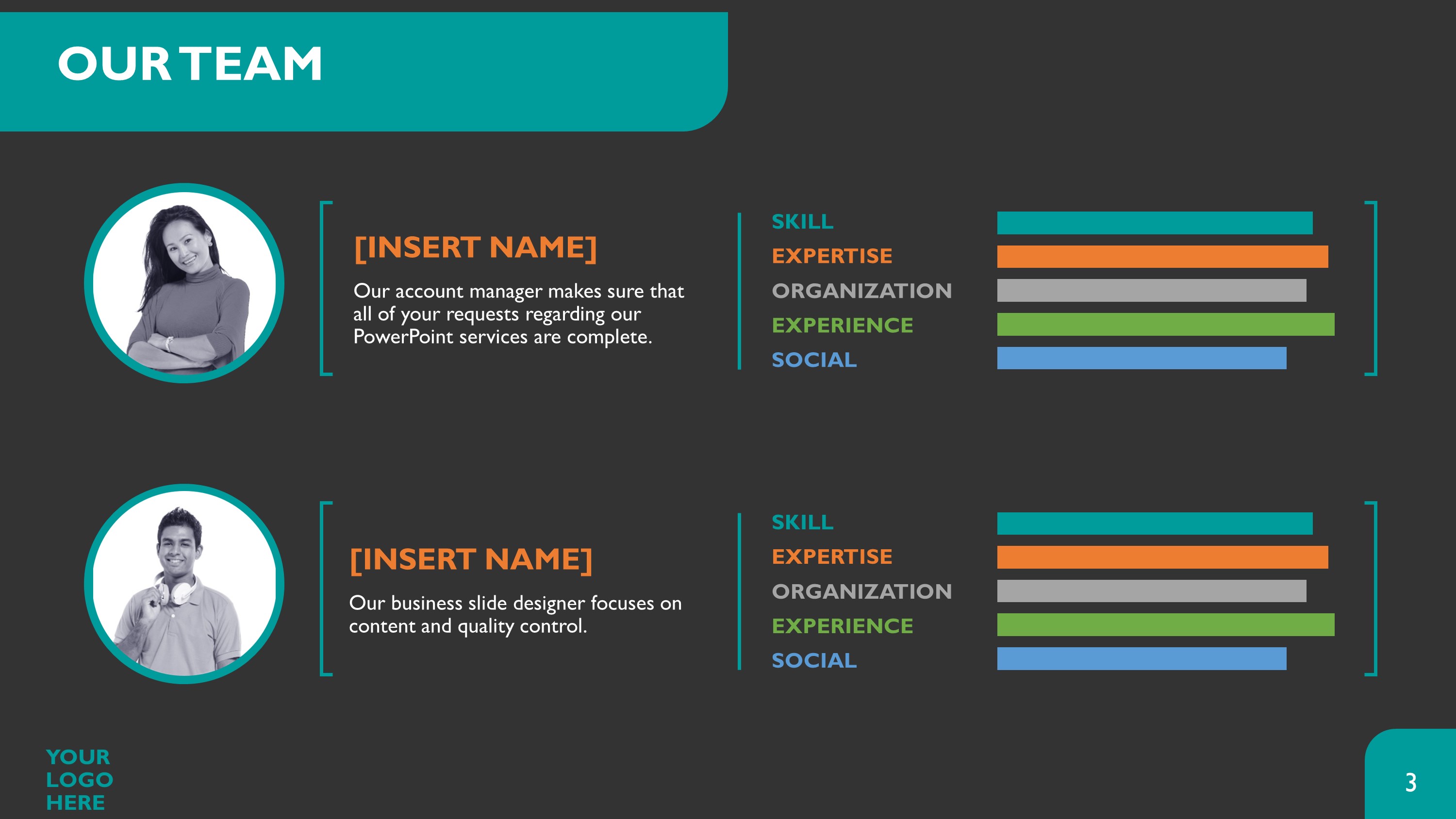 ---

5 SLIDES

Size: 16*9

Item ID: 2281


Fonts: Gill Sans MT

Supported Versions:
PowerPoint2010, PowerPoint2013, PowerPoint 2016

For over 10 years our company has been providing custom PowerPoint designs for international and local businesses. We take pride in our work and the people that deliver them.
Our team consists of expert presentation designers that have worked with clients from diverse industries Know more about our slide gurus in this PowerPoint deck.
OUR TEAM
Our creative director ensures that all outsource PowerPoint decks are aligned with the imagery you have in mind.
Our account manager makes sure that all of your requests regarding our PowerPoint services are complete.
Our business slide designer focuses on content and quality control.
Our slide designer artist handles all animation and technical needs.
Our head of content is always available to help you with texts regarding the PowerPoint needed.
Our PowerPoint graphic designer takes care of illustration and color variation.
Our customer representative assists in professional PowerPoint services and cost to have PowerPoint slides.
OUR STRUCTURE
Creative Director
Slide Designer Artist
Content
PowerPoint Graphic Designer
Customer Representative
Human Resource
Account Manager
Business Slide Designer